The Bugatti 100P
Reading time: about 2 minutes.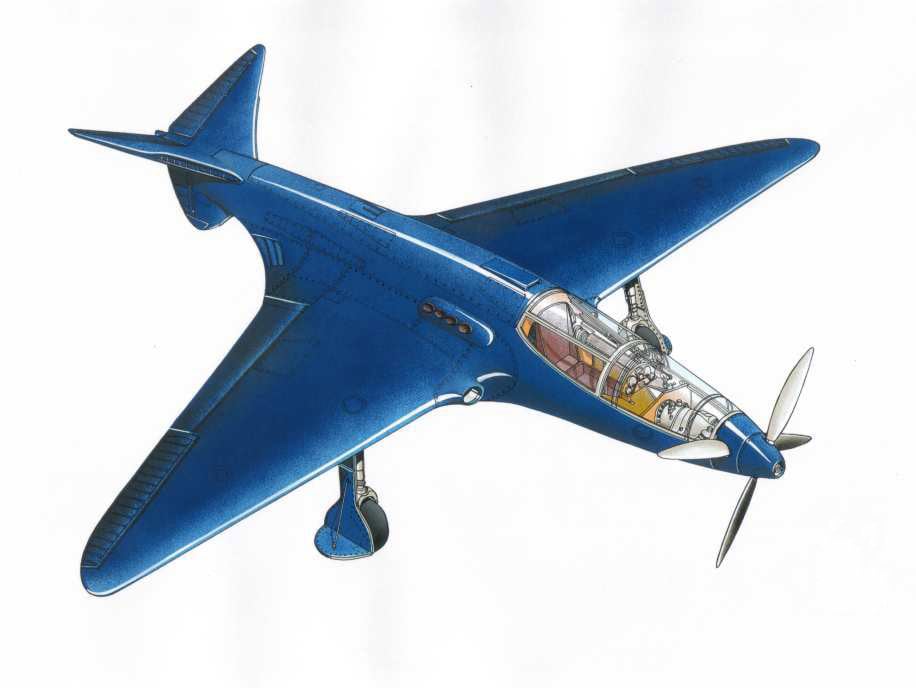 The Bugatti 100P is a glimpse into what might have been, this groundbreaking and deeply revolutionary plane was developed by Ettore Bugatti and Louis de Monge in Paris in 1937, with Ettore hiring Louis to join him at Bugatti and head up the team assigned to the plane project.
The 100P was being designed to take on the airspeed record of the day and estimates based on the design put the top speed of the aircraft at near 500mph, more than enough to take the record.
The blueprints for the Bugatti 100P called for a twin, mid-mounted engine design. Both engines would be 8 cylinder 4.9 litre race car engines producing 450hp each, power would be transmitted to the propellers via twin drive-shafts passing under the pilot's elbows and attached to the double, counter-spinning propellers via a unique, nose-mounted transmission.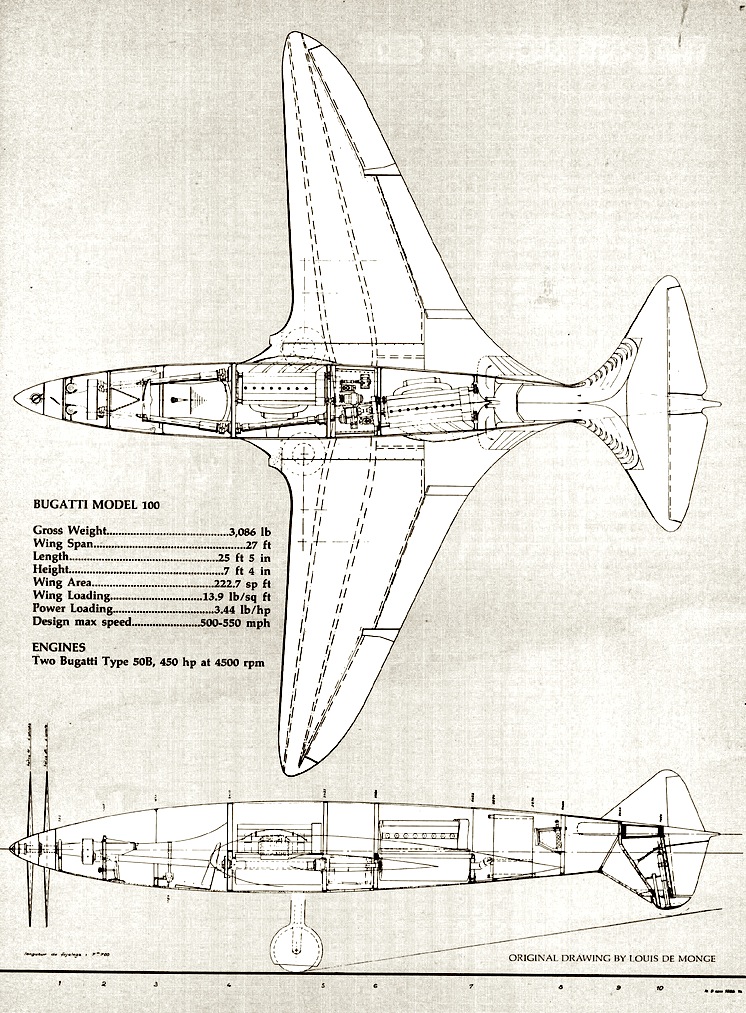 The wings and fuselage were designed to be constructed from a multi-layer laminate using a Balsa wood core and hard wood exterior to provide a high-strength laminate with a relatively low weight. It was a very clever concept, many planes still use the same fundamental composite construction now, almost 100 years later.
Sadly, the 100P was never completed, the Germans invaded France before the plane was ready to fly and the project was halted. Ettore and Louis supervised the disassembly of the almost ready 100P and had it crated up and hidden in a barn in the French countryside, they wanted to insure that the advanced technology used in the plane didn't fall into the wrong hands, had they been caught doing this, they would have been executed.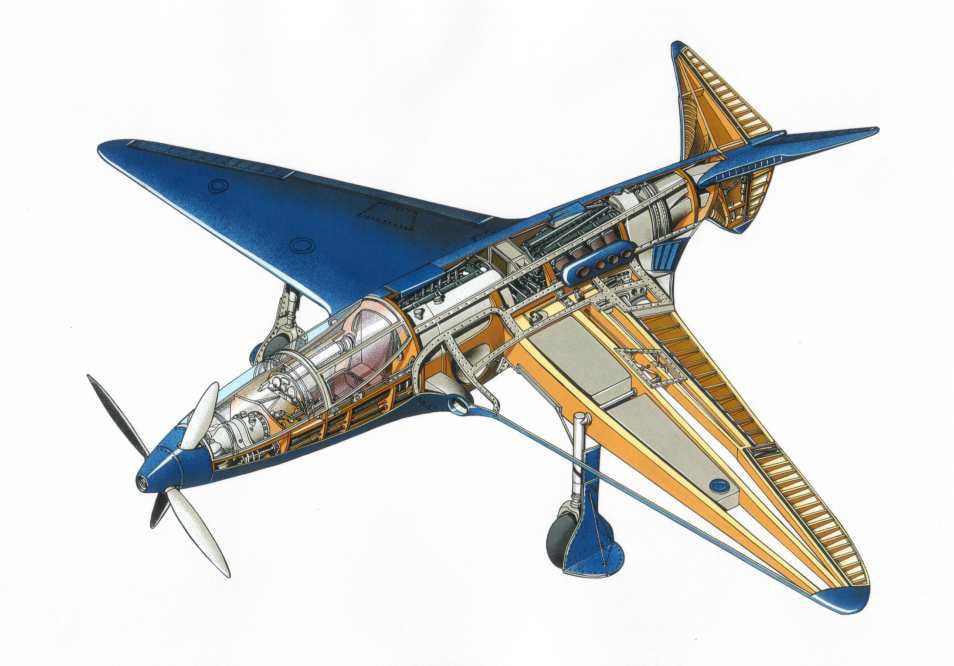 After the war the Bugatti 100P was collected from the barn and was shipped to the US, it was reassembled and currently lives in the EAA museum in Oshkosh. Unfortunately the plane never actually flew, it seems a damn shame but fortunately I'm not the only one who wants to see it fly.
A retired fighter pilot and Louis de Monge's great-nephew in America have set about building an identical, full scale replica of the 100P that will not only be airworthy, but will be ready to fly in the fall of this year. If you're interested you can check out their progress here, it looks like a phenomenal project and we'll be keeping a very close eye on them.
Click the link here to see a short film about the 100P project.
Special thanks to Frank S. for sending us in the direction of the Bugatti 100P.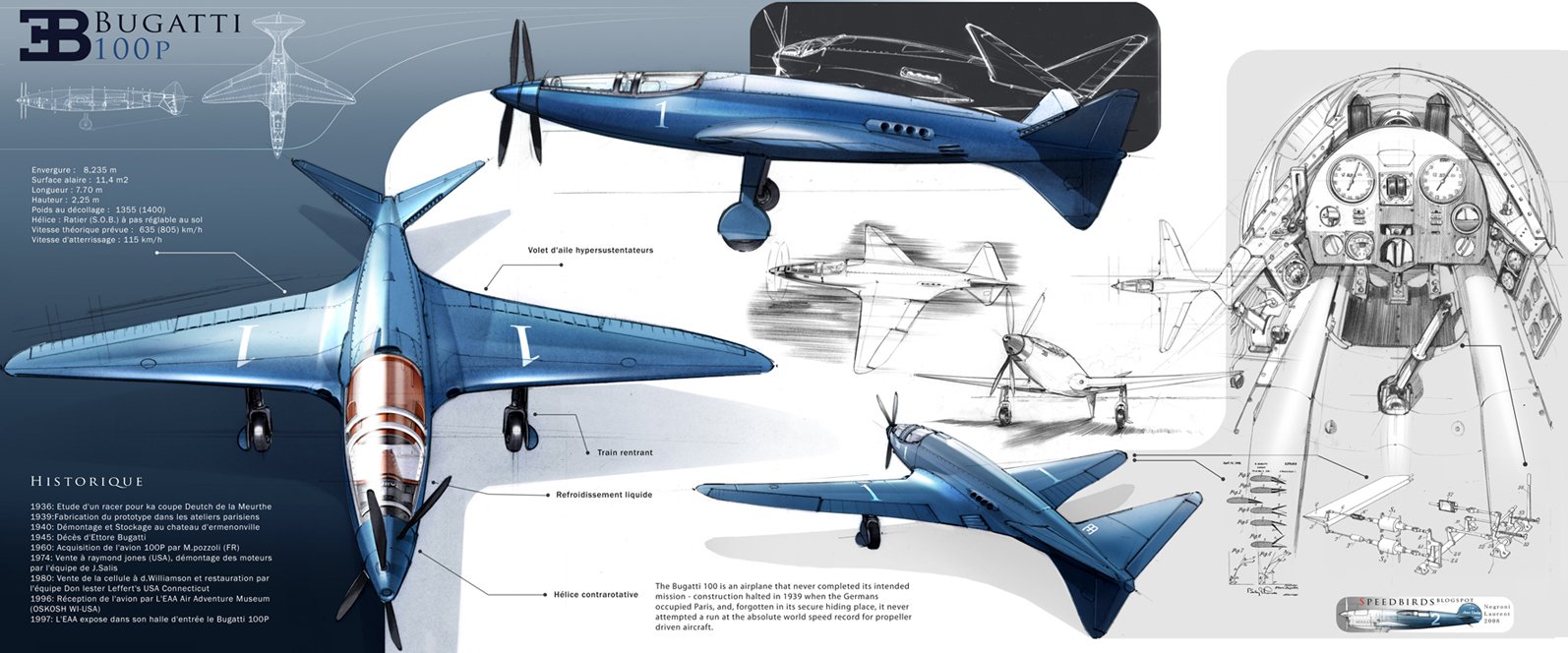 This article and its contents are protected by copyright, and may only be republished with a credit and link back to Silodrome.com - ©2020