The Toyota Land Cruiser 70 Series has become the most prevalent and trusted of the full-size four-wheel-drive vehicles in Australia, New Zealand, and Africa. It had a head start that helped it attain this status, a head start given it by its predecessor; the Toyota Land Cruiser 40 Series.
From 1960 when production in Japan had started, the Toyota Land Cruiser 40 Series had rapidly become an automotive icon. The 40 Land Cruisers had progressively replaced their well established rival, the Land Rover, in Australia and southern Africa, such that if you lived in an Australian outback town the Land Cruisers easily outnumbered the Land Rovers by the time the 1970's began. This was to be repeated in upgraded form in the 1980's as the Land Cruiser 70 Series took over.
Fast Facts – The Toyota Land Cruiser 70 Series
It had been the Toyota Land Cruiser 40 Series that had properly established the Land Cruiser's reputation as being the most outstanding choice of four-wheel-drive vehicle globally, and especially in Australia, South America and Africa.
It was the introduction of the Nissan MQ Patrol in 1980 that forced Toyota to decide to upgrade the 40 Series and create the new 70 Series to be a vehicle that would ensure they maintained their market dominance.
The 70 Series Land Cruiser made its debut in 1984 and quickly established a solid reputation.
The model was substantially upgraded in 1999 with its front suspension changed from the old fashioned semi-elliptic leaf springs to coil springs with radius rods and an anti-roll bar: while at the rear longer leaf springs were fitted to provide better suspension travel and ride comfort.
For the Australian market a turbocharged V8 diesel engine became the only engine from 2007 onward. This engine was initially a bit controversial having a reputation for oil consumption, which Toyota rapidly remedied.
The V8 engine required the front of the Land Cruiser to be made wider which created some unexpected problems such as the front and rear track being different. This resulted in the rear wheels not exactly running in the wheel furrows made by the front wheels causing the vehicle to have to work harder to push through soft dirt.
The Origins of The 70 Series
The Toyota Land Cruiser 40 Series had become a respected feature of the rural landscape in Australia. Land Cruisers were regarded as pretty much "bullet proof", and reasonably straightforward to fix if something did go wrong.
Toyota wisely kept the 40 Series as a stable model line from 1960 for more than two decades. Some people like to say "All good things must come to an end", but Toyota were determined to prove them wrong.
By the time the 1970's ended and the world moved into the new decade of the 1980's Toyota believed that they needed to modernize the old and faithful 40 Series Land Cruiser to make it strategically better.
The 40 Series Land Cruiser was a challenging vehicle to update. Customers simply loved the vehicle, they loved how it worked, and they loved how it looked, they loved its unique character. Modernization for newness' sake would have been a disaster, and a disaster for Toyota's reputation, for the Land Cruiser's hard earned reputation, and for its continued ability to out-sell its competition.
The competitor that came onto the market in 1980 that forced Toyota's hand was the Nissan MQ Patrol. The MQ was 1980's modern, mechanically just as "bulletproof" as the 40 Series Land Cruiser, and just as easy to fix. But it added passenger car style interior comfort despite the fact that it rode on a fully leaf-spring suspension with live axles front and rear.
I was able to discover just how good the Nissan MQ Patrol was not long after it made its Australian debut. I had the opportunity to take one for a 1,500 kilometre drive that included paved highways and bush tracks. It was utterly brilliant. Back at that time I was the happy owner of a Land Rover Series 2A, but after the Nissan Patrol experience I would have happily let it go for an MQ Patrol. Sadly I didn't have the necessary spare money to accomplish that so I had to be content with the Series 2A Land Rover.
Faced with such stiff competition Toyota's design team and engineers got busy on an improved Land Cruiser which would prove that "Good things don't have to come to an end, instead they can get even better".
The 70 Series design had a similar look to the MQ Patrol. the bonnet/hood was straight and given a tapered streamlined look, and that line was carried down the sides of the body with the wings/fenders integrated, retaining a hint of the external fenders of the 40 Series, but more coordinated.
The chassis of this new 70 Series was of the same basic design as its much loved predecessor – a simple but strengthened boxed steel ladder frame chassis with leaf spring suspension front and rear, equipped with telescopic shock absorbers. Brakes were discs at the front and drums at the rear: a great improvement on the original 40 Series drums all around.
The 70 Series retained a four speed all synchromesh manual gearbox, and the same part-time four-wheel-drive system of its parent 40 Series offering 4WD low-range, 4WD high-range, and 2WD high range for the road. Arguably by disconnecting the front differential for 2WD road going there can be an improvement in fuel economy – especially when combined with freewheeling front hubs.
The body-on-chassis design retained the same flexibility as the 40 Series, being able to be fitted with custom bodywork for commercial, emergency services, or industrial use. That chassis was made in both short, medium, and long versions.
The short wheelbase were the 70 and 71 models, the medium wheelbase versions were numbered 73 and 74, while the long wheelbase models were numbered 75,78, and 79. There was also a four door station wagon model which carried the numbers 76 and 77: these remained relatively uncommon despite the design being excellent.
The short wheelbase was offered in hard-top and canvas-top, the long wheelbase could be had as a hard-top eleven seater "troop carrier", or a tray-top.
Interestingly, just based on personal observations during the 1970's and 1980's, when the 40 Series Land Cruisers first appeared it was the short wheelbase hard-tops that seemed to have been the most common: these being popular with fishermen and surfers. But by the time the 70 Series came along the long wheelbase "troop carrier" style had become more popular as were the long-wheelbase tray-top light trucks.
Fuel tank capacity was 130 litres with the option for a 180 litre long range tank. Other options included locking differentials and snorkels to enable the vehicle to make water crossings.
The Bunderra and the Prado
In 1985 a light duty short-wheelbase hard-top model was created called the "Bunderra" in Australia while wearing other names elsewhere, such as "Land Ctuiser II" and later "Prado". It would be the Prado name that this model line would finish up wearing until it morphed into the 90 Series, which was a four-wheel-drive passenger car in concept.
The Bunderra was a significantly different vehicle by comparison with the regular 70 Series Land Ctuisers. Instead of the usual Land Cruiser suspension it was fitted with the lighter suspension, steering and brakes of the Toyota HiLux, which gave it a more passenger car coil spring suspension instead of the no-nonsense agricultural leaf springs of the Land Cruisers. This model was given the designation RJ70.
The Bunderra would only last in production until 1990 when it was dropped, and the short-wheelbase 70 Series Land Cruisers suffered the same fate in 1993.
The Change to Front Coil Spring Suspension
1990 saw the 70 Series get the option of the SOHC naturally aspirated inline six cylinder 1HZ diesel engine. This engine acquired an excellent reputation for reliability, if anything was going to be capable of a million kilometres the 1HZ was likely to be a front-running contender.
It would take until 1999 before Toyota would introduce dramatic changes to the 70 Series Land Cruiser, but road cars were becoming increasingly sophisticated in terms of their handling, braking, and engine power. This led to Land Cruiser buyers looking for much better handling and braking in the Land Ctuiser also. The leaf-spring suspension of the 70 Series had been excellent for its original design purpose – but at this stage now needed to make some significant technological advances to keep up with customer expectations.
To meet these needs Toyota did away with the front leaf-spring suspension and in its stead fitted a coil spring system. This system used coil springs with telescopic shock absorbers connected to the live axle, which was located with radius rods and also equipped with an anti-roll bar.  It was a compromise system to avoid going for a fully independent system, which would have complicated the front suspension layout thus making it more difficult to maintain and repair.
When driving, especially on uneven roads or tracks, the driver can feel the live axle's movements but the vehicle retains good stability and ride comfort: the system was been well designed and constructed.
For the rear Toyota wisely continued with semi-elliptic leaf springs, but made them longer to provide not only improved ride comfort but also improved rear suspension travel.
Steering was power assisted but provided good road feel and responsiveness.
1999 also saw the long-wheelbase cab-chassis get an even longer wheelbase to increase load capacity and/or custom body style useful room.
The 2007 Styling Makeover
For 2007 Toyota decided that the Land Cruiser could do with a styling makeover to give it a more "modern" appearance. Styling "improvements" can be fraught with hazard, especially if you are planning to "facelift" something that people love.
The front fenders – reminiscent of the much loved 40 Series – were integrated into the main line of the bodywork. Some structural changes were made to the 70 Series. Toyota planned to use a 4.5 litre V8 turbocharged diesel engine as the only engine for the Australian market, this engine met Euro 4 standards and enabled the Land Cruiser to meet Australian emissions regulations, but required that the chassis be widened and thus that the front track had to be widened.
There were a number of issues that emerged with these changes: the alternator was mounted down low on the engine block – a place that was guaranteed to ensure that it would get wet during a water crossing and for any depth of water that it would be submersed – something that electrical devices do not take kindly to.
The starter motor was mounted in the "Vee" of the V8 engine which was also not a popular design decision as it placed it underneath the intake and the fuel injection system making it a bit of a challenge to get at and repair/replace.
Wheel mountings were changed from the six bolts of the 40 Series to five bolts – much to the chagrin of those who owned a 40 Series and upgraded to a 70 Series – suddenly their trailer(s) no longer took the same spares as their vehicle so they had to carry different spare wheels for trailer and vehicle.
The other irritation was that the V8 engine required the chassis to be widened so it would fit in: so the front track was widened while the rear track was left the same. This meant that the front was wider than the rear and so the rear tyres would not run freely in the wheel ruts made by the front – forcing the vehicle to work harder in soft ground as the rear tyres had to partially create their own wheel ruts as they ploughed through the dirt.
With these criticisms in mind its worth noting that for the Australian market Toyota were, I think, forced into the change to the V8 engine because of government emissions regulations: the V8 was necessary so the vehicle could continue to be sold in the country.
Early production V8 engines acquired a reputation for using rather more oil than owners thought was acceptable but Toyota's engineers took the problem seriously and found a way to rectify it, so the V8 developed a good reputation as people were able to appreciate its good points.
Toyota's other international markets did not get the V8 turbo diesel engine at that point but soldiered on with the SOHC inline six cylinder naturally aspirated gasoline/petrol engine or optionally the 4.2 litre inline six cylinder 1HZ diesel.
It was in 2007 that the 76 Series station wagon was added into the model line-up and it was made available in the more luxurious GXL trim level as well as a more basic standard level.
2012 saw the introduction of a 70 Series Land Cruiser built in a style that would become one of the most common, certainly in rural and outback Australia. This was the twin-cab tray-top and it was created on the existing long-wheelbase chassis and running gear.
The twin-cab featured four doors and provided a vehicle for a work crew and their equipment, with the ability to have the vehicle tow a trailer packed with more gear or machinery as needed. When not working these twin-cab Land Cruisers could also serve as a family holiday rig and tow a caravan if needed to provide a complete self contained holiday rig. These vehicles were fitted with a 130 litre fuel tank which gave them a decent range, even when loaded or towing.
The twin-cab and station wagon were made for the Japan home market for a twelve month limited production run in 2014 for the 70 Series Land Cruiser's "30th Anniversary Series". This special version was fitted with the 4.0 litre V6 petrol/gasoline 1GR-FE engine which is a sophisticated DOHC featuring four valves per cylinder. This was the same engine that had been introduced in 2009 in some markets, such as the middle-east, Colombia, and Bolivia.
The 30th Anniversary edition was fitted with a five speed manual gearbox, and at this time that five speed was introduced on the 70 Series as standard equipment.
In 2015, as the 70 Series 30th Anniversary Edition ended production Toyota began making 70 Series Land Cruisers in Portugal, these being aimed at the African market, especially Morocco. The Land Cruiser models chosen for this project were the station wagon and the twin-cab tray top.
The current 70 Series Land Cruisers have benefited from some significant engineering to ensure they now meet Australian vehicle standards including side impact reinforcing and the fitting of front and side air-bags. The current model also meets Euro 5 emissions standards. All of this is a testimony to Toyota's high engineering standards – they seem to be highly accomplished at making good things better, thus proving that "All good things do not have to come to an end – they can just be made better".
The Land Cruiser 70 Series marks the ultimate development stage that traces its heritage back to the 20 and 40 Series. The developments have been conservative and carefully thought through by both management and design staff at Toyota: that philosophy of careful improvement providing excellence in both design and product quality has made the Land Cruiser nothing short of legendary.
Specifications
Years of Manufacture: 1984 up to the present day
Length: 4,870–5,230 mm (191.7–205.9 in).

Light version: 4,060 mm (159.8 in)

Width: 1,790–1,870 mm (70.5–73.6 in).

Light version: 1,690 mm (66.5 in)

Height: 1,940–2,115 mm (76.4–83.3 in).

Light version: 1,690 mm (66.5 in)
Fuel tank: 130 litre standard, 180 litre optional for some models.
Wheelbase:
2,310 mm (90.9 in)
2,600 mm (102.4 in)
2,730 mm (107.5 in)
2,980 mm (117.3 in)
3,180 mm (125.2 in)
Body Styles:
Two door "troop carrier"
Two door cab/chassis or tray-top
Three door short-wheelbase SUV
Four door station wagon
Twin-cab tray-top
Engines:
3F petrol/gasoline
2H diesel
1FZ petrol/gasoline
22R petrol/gasoline (Bunderra and Prado)
1PZ diesel
1HZ diesel
1HD diesel
1VD diesel (the 1VD-FTV, initially only in Australia)
1GR-FE for 30th Anniversary Edition for Japanese market only
VM five-cylinder HR588 2.5-litre turbo-diesel (Italy and Spain)
Transmissions:
Four-speed all synchromesh manual
Five-Speed all synchromesh manual (from 2014 onwards)
Suspension and Brakes:
Initially semi-elliptic leaf-springs front and rear
From 1999 onwards front suspension became coil springs with radius arms, telescopic shock-absorbers and anti-roll bar. While at the rear longer semi-elliptic leaf springs were used.
Servo assisted steering.
Front brakes servo assisted discs. Rear Brakes drums.
Options: Optional extras included long range fuel tank, differential locks, snorkel for water crossing.

Images courtesy of Bring a Trailer and Toyota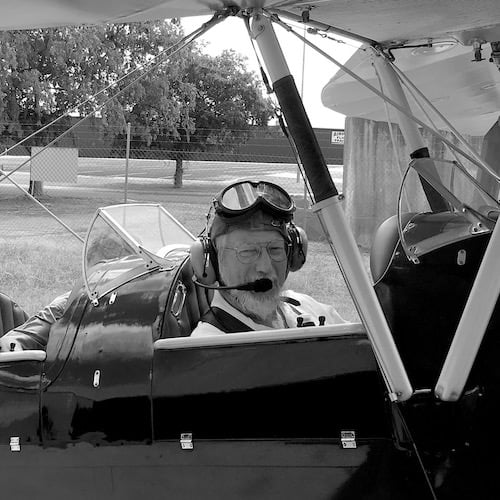 Jon Branch has written countless official automobile Buying Guides for eBay Motors over the years, he's also written for Hagerty, he's a long time contributor to Silodrome and the official SSAA Magazine, and he's the founder and senior editor of Revivaler.
Jon has done radio, television, magazine, and newspaper interviews on various issues, and has traveled extensively, having lived in Britain, Australia, China, and Hong Kong. The fastest thing he's ever driven was a Bolwell Nagari, the slowest was a Caterpillar D9, and the most challenging was a 1950's MAN semi-trailer with unexpected brake failure.