This story was written by Jonathan Harper, a new Silodrome contributor based in Los Angeles, California.
My wife and I were zipping up Pacific Coast Highway in Malibu on our way to a hike when we flashed past a classic California highway tableau: a rare Alfa TZ was pulled over, with an attractive young lady draped across the hood and a photographer snapping away. Our car went into a quick U-turn – I was powerless to stop it – and we rolled up on the Alfa as my wife rolled her eyes; she had seen this movie many times.
I popped out and introduced myself, one photographer to another, and paid my compliments to the owner of the car, who stood nearby beaming. I didn't want to intrude any more than I already had – either on the photo shoot or the hike with my wife – so I snapped a quick photo and we were on our way.
A week later, at one of my favorite once-a-month car meetups, I saw the Alfa again. The owner seemed swarmed by other folks. I didn't want to pile on so I mingled around with some other usual suspects. Clouds descended, misty rain started falling, and soon enough I was the only one left in the lot with the TZ and its owner. I'd heard from the peanut gallery that this car used to be owned by a legendary racer, and now his son was holding the candle. I introduced myself to Aidan de Cadenet, son of the late English driver and larger-than-life sports car personality Alain de Cadenet.
We struck up an easy conversation, I reminded de Cadenet that I was the one who interrupted the PCH photoshoot, and our conversation galloped along at full horsepower. Before we went our separate ways we agreed to link up again a few days later for some night photos of the Alfa, along with an interview about the de Cadenet family history with this stunning Italian coupe.
The TZ, or Tubolare Zagato, was a collaboration between Alfa Romeo and famed coachbuilder Zagato. The formula was simple, Alfa built a lightweight tubular frame chassis with their notoriously brappy twin-spark 4-cylinder motor shared with the Giulia, added an independant suspension and disc brakes, then tossed it to Zagato where it was skinned with a sleek aluminum body. Further aiding performance of the TZ was the Kamm tail, or short tail (coda tranca in Italian). The short tail style incorporated the aerodynamic research of Wunibald Kamm, by simply chopping the tail at a raked angle. This void at the rear of the vehicle helped create a low pressure vacuum in turn aiding high speed stability. The shape is unmistakable and absolutely timeless.
Before getting together with Aidan de Cadenet, I did some research on his father. As a young man, Alain de Cadenet trained as a lawyer but instead in his twenties became a renowned fashion and rock-star photographer who was a fixture on the swinging London nightlife scene of the late 1960s. Known for his movie-star good looks and playboy persona, his career took a sharp turn after he lost a couple of girlfriends to race car drivers. He liked to say he started driving for the girls, but ended up falling in love with the cars.
Alain de Cadenet turned out to be a natural. He became a scrappy racer who would do or say anything to get his place secured on the racetrack. He existed in a time when building and campaigning self-built race cars with a group of pals was an easily realized goal. He was a classic example of the last of the privateers who used their own money and their personal friends to line up alongside the corporate teams that were starting to take over the sport.
Alain's adventures in getting his cars built eventually led him to a young designer named Gordon Murray, who was as yet unknown to the automotive world. One night, over a number of pints at a local pub, Alain convinced Gordon Murray to build him a bespoke racecar. That launched both their careers, as de Cadenet made headlines for running Le Mans 15 times, with one podium finish – remarkable for what was basically a friends-and-family effort. He won other famous sports car championships, too, before becoming even better known to the wider public as a wry, witty, insightful broadcaster commenting on racing for European and American TV, including ESPN. (I keep thinking that Alain de Cadenet, who died last year at age 76, would have been great on "Top Gear.")
A few nights later after my good talk with the son, Aidan de Cadenet, I pulled up to a nondescript house in LA as a double set of garage doors swung open. On the right sat a silver Porsche 356 coupe. On the left was the Alfa TZ. De Cadenet emerged between the cars in leather loafers. From the many photos on the internet, Aidan is his father's spitting image. Here is a lightly condensed and edited version of our conversation that evening.
What is this car?
This is a 1964 Alfa Romeo Tubular Zagato (TZ)
How long has it been in your family?
The car has been in the family for well over 20 years now.
Can you give a little background on this Alfa and its history?
Our TZ was first driven on June 10th 1964 by Aldo Bersano in Turin, Italy. It was raced extensively by Bersano until February 22nd 1968 where it changed hands to Teresa Chiareno, who was also in Turin.
The car really has only known the top of the RPM range, racing for basically its entire life. It raced all over Italy, at Monza, at Imola, as well as in the US at Thunderhill and Laguna Seca in its later life. I could list all the tracks but there are really too many to include.
Can you tell us about some memories you had with your father and this car?
One of my fondest memories of the car is when my dad raced it at Laguna Seca in 2007. I believe this was the first and last time my dad ever raced it. After owning it for some years, he decided to see what all the fuss was about on racing a TZ and took it to the Monterey Historics at Laguna Seca.
Most people who go racing there had the means to provide for a small team to run and take care of their cars. My dad, being the man he was, showed up with just himself, his car, and his good friend who happened to also be a dentist at the time. The dentist friend was nice enough to take a part time unpaid job that weekend working the TZ as a mechanic, to help out.
Legend has it the car was running beautifully all weekend, until the main race. Coming down the straight the right wheel came spinning off the car sending both dad and the TZ into the gravel at the end. After some vulgar words, the diagnosis of the issue was found. On the TZ the nuts to tighten up the wheels fall in separate directions throughout the car. They turn towards the back of the car to minimize forces from undoing the nuts when driving hard.
Of course, if you are used to putting wheels on any other car, You would be loosening the nuts on the TZ if you followed the same principle. The sudden, probably forced, career change for the dentist on that weekend proved to be an unfortunate lesson learned.
Have you considered commissioning or creating new race cars, like your father did with Gordon Murray?
I have of course thought and dreamed about commissioning race cars throughout my life but as we all know, times have sadly changed since the 70's. No longer do we live in the era of being able to pay for a car with a singular lunch at the pub and a drastically underpaid hand, as dad did with Gordon, god bless him. Those were truly the best years for racing, when you could just get things done without all the issues we run into today.
Building a car from the ground up takes a miraculous amount of time but it also requires the most important element of all, a truckload of money. As I have no reason to build a car, I haven't really pursued the journey of making one, but I can always fantasize about what that might look like. Maybe one day.
Given the opportunity would you consider entering the TZ in a vintage race?
I would love to enter the TZ back into historic racing again one day. I always thought it would be so fun to give her the run she deserves back at Laguna Seca. It truly is one of the most exhilarating and purely raw cars I've ever had the pleasure of driving.
What better way to show this than to take it back to what it's been doing its entire life and race it again. We realized quickly that the TZ does not like to stand still or go slowly. It needs to be driven at a fast pace, and the track is simply the only place to do this. Soon she will be back I'm sure.
What are your plans for the TZ?
My plans for the TZ are to just to simply enjoy it and drive the hell out of it. I keep a picture of dad in every car and I like to just look at the photos and imagine him still next to me. His soul remains in all of them and my role is just to be the living entity that is able to pilot these things physically. I live to take care of his things, especially the TZ.
I get emotional every time I step inside of it, as I really feel him with me in the car. It's everything he loved in one package: It's fast, it's red, it's virtually weightless, and the best of all, it's an Alfa. We will keep on loving it together for as long as I'm breathing.
Compare the car culture in LA to car culture in London, how are they different?
The car culture in Los Angeles and London is very similar but also incredibly different. I am so fortunate to be able to experience both sides. The amount of hours I have racked up just talking about "this car and that car" and "did you know this or that" has been astronomical. England seems to be the place where if you didn't know something about a car before, now you will.
The UK has produced some of the finest racing drivers of all time. To name a few, Derek Bell, Stirling Moss, Jim Clark, Jackie Stewart, Lewis Hamilton and of course my dad Alain de Cadenet. Some of the best cars I've seen in the world have been over in the UK. It is one of the only places to spot a wild GTO Ferrari or some other impossibly rare thing. With that said there is a small problem with being in England; the weather.
That's where California shines bright. There are some great driving roads in the UK, don't get me wrong, but it would be criminal to compare UK driving with being out in Los Angeles. We have the Malibu Canyons or Angeles Crest Highway, two world class stretches of pavement. My personal favorite is taking Mulholland Drive over the spine of the Santa Monica Mountains. It's our own backyard racetrack.
Los Angeles is where you can open the car up, as long as you're not sitting in unmovable traffic. Most of my friends out in LA are always up for a hard drive in their old banger, which I just love. These things are meant to be driven and driven hard might I add. Not paraded around like a show pony. Bugger all that.
Both places have equally passionate people and equally amazing vehicles. It's great to have the best of both worlds. To the person reading this, if you ever find yourself in either LA or the UK, go get in something to drive, and make sure you're not going slowly when you do. These things are a representation of life itself so you may as well get into something that makes your butt tighten like a balloon knot, and smile while you're driving it. Go burn some rubber!
If you would like to stay abreast of Aidan de Cadenet's adventures you can follow him on Instagram here.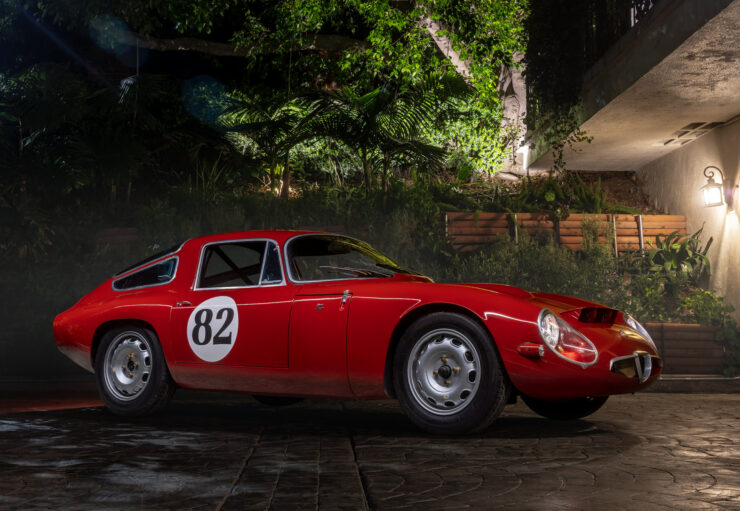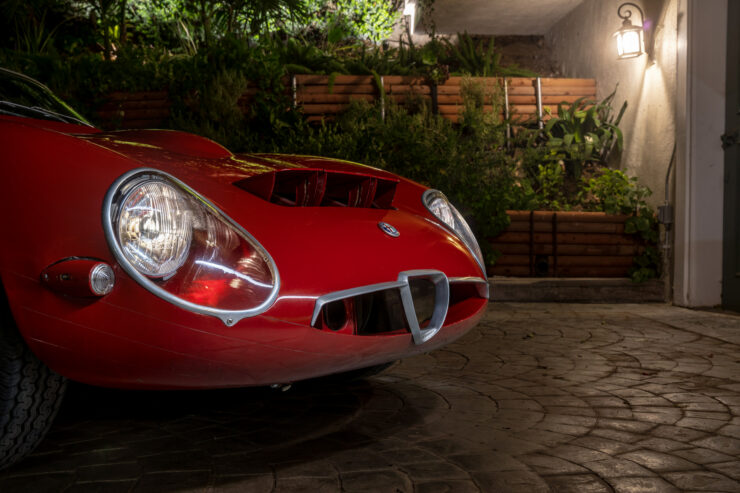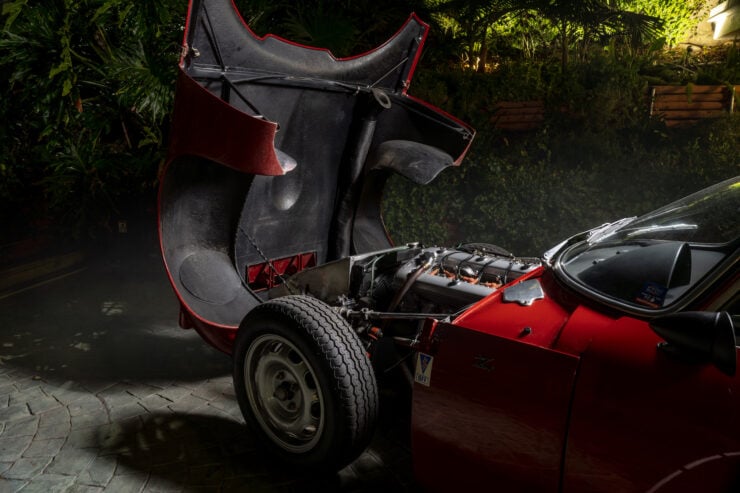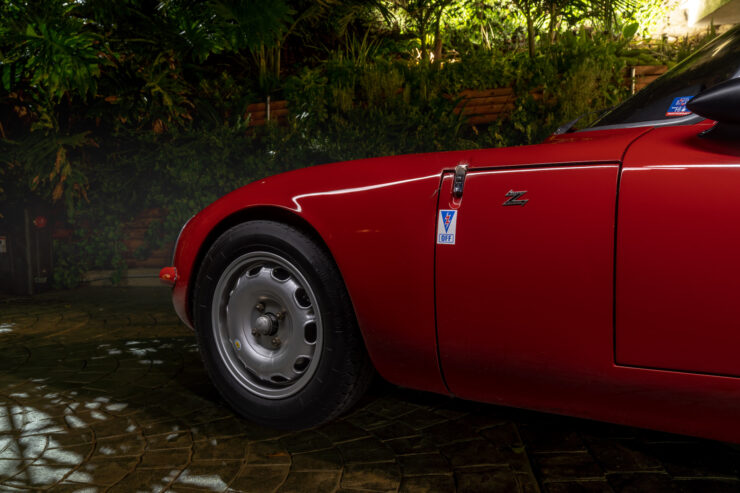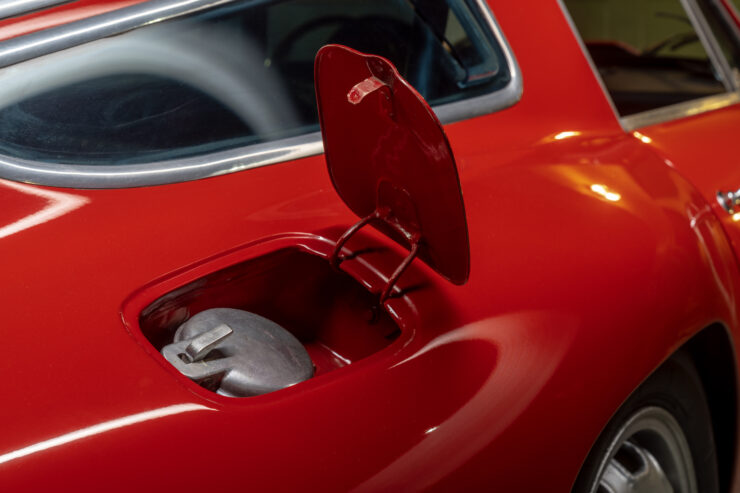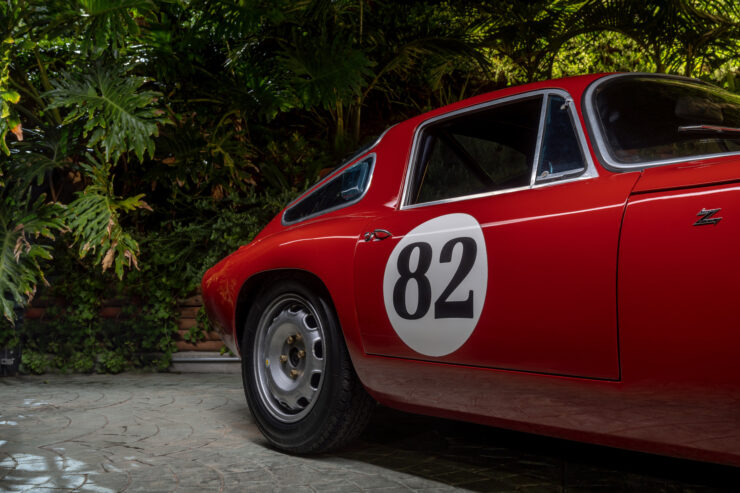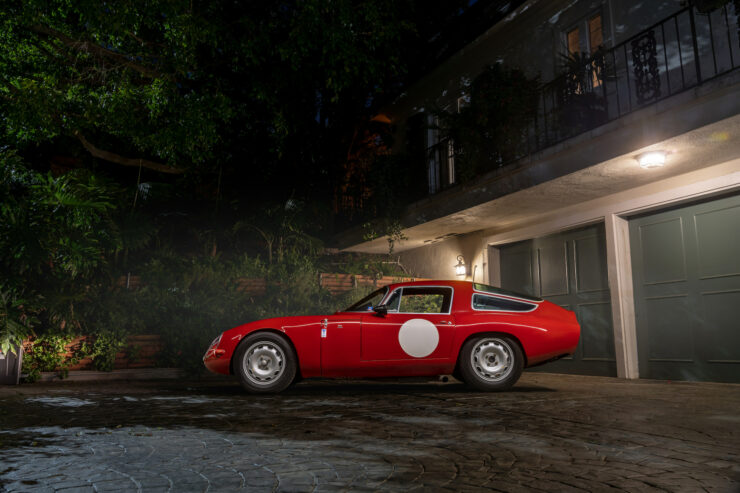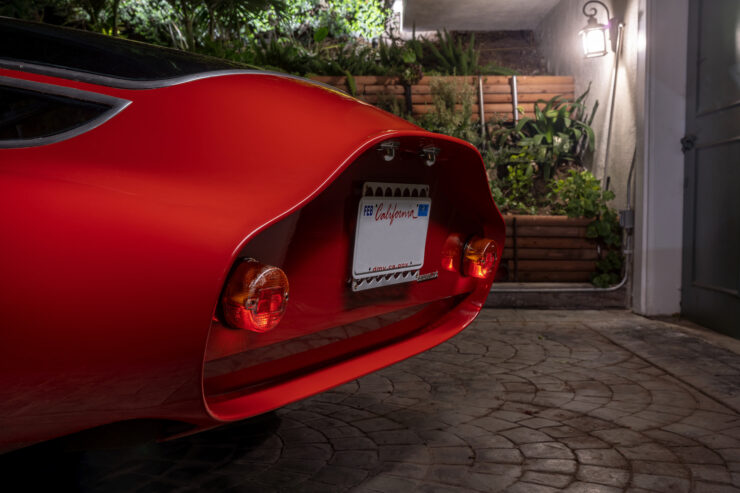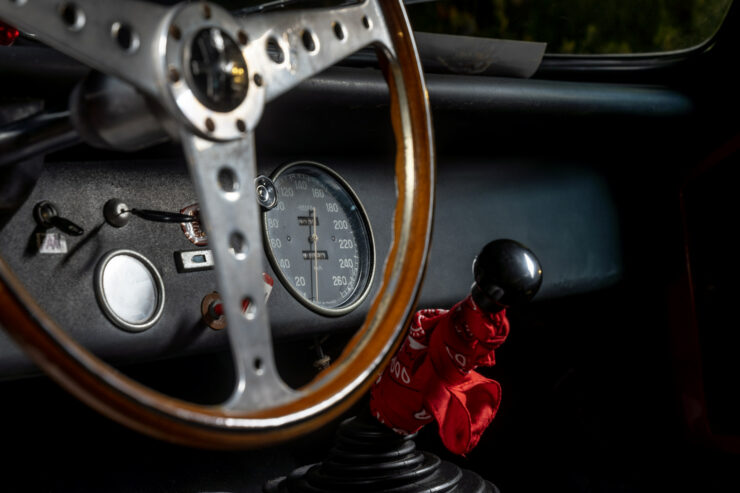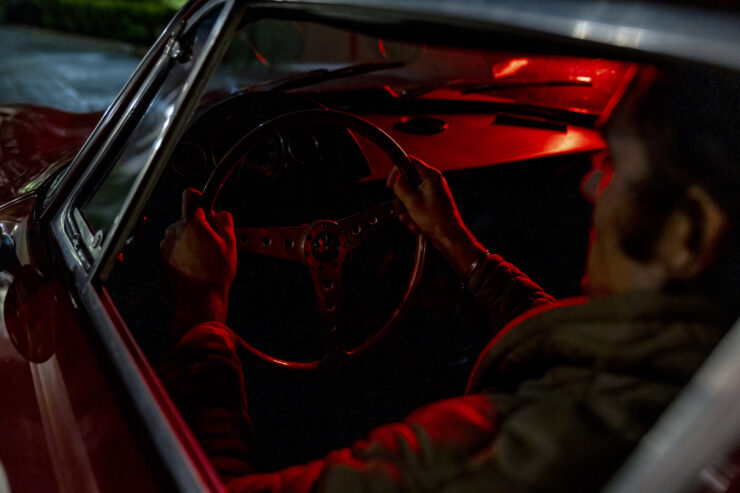 All images copyright ©2023 Jonathan Harper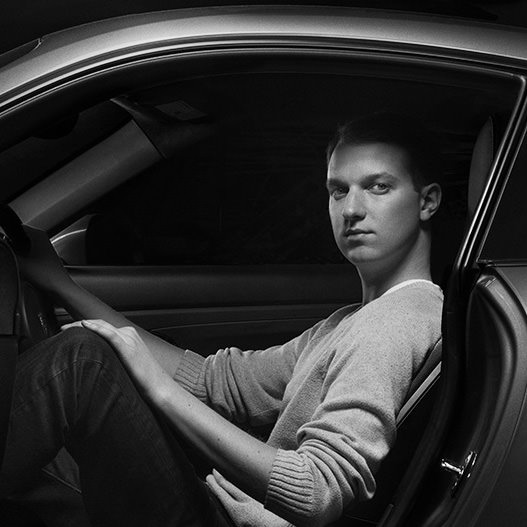 I am a freelance photographer and media consultant based in Los Angeles. I've been obsessed with cars my whole life, focusing the last ten years on photography and how to make cars and their owners stand out. Every vehicle soaks up light in a different way, every owner has an interesting story to tell. I'm always challenging myself to find new ways to show these vehicles and tell these stories.