The First Ever Formula 1 Race – Nice, 1946
Reading time: about 1 minute.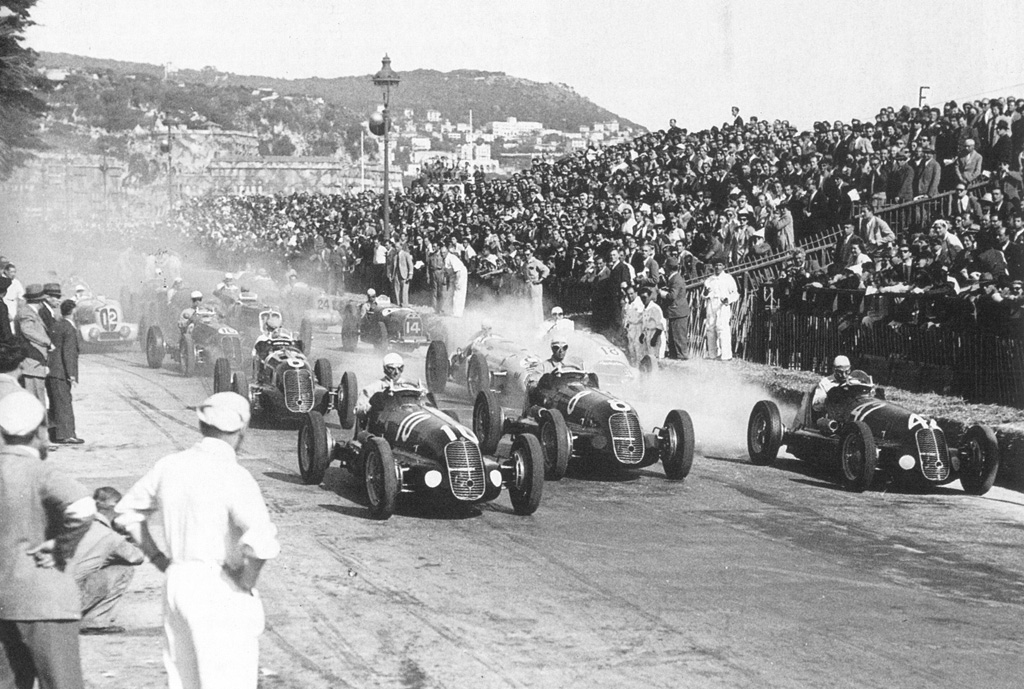 The first official Formula 1 race took place in Nice, France in the year 1946. It was titled the "V Grand Prix de Nice" and the above image is a picture of the starting grid right after the crack of the starter's pistol with the eventual race winner, Luigi Villoresi, on the left-hand side in the No. 10 car.
Luigi was piloting a Maserati 4CL and finished the race with a time of 2hrs, 4.5 seconds at an average speed of 64.86mph. Second place was taken by Raymond Sommer in an Alfa Romeo 308 and third place finisher was Eugène Chaboud in the handsome Delahaye 135S.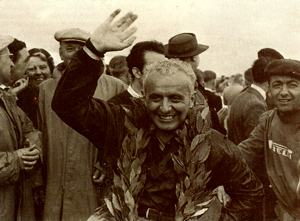 Full results of the V Grand Prix de Nice below:
1 10 Luigi Villoresi – Maserati 4CL – 2h00m04.5, 64.86mph
2  4 Raymond Sommer – Alfa Romeo 308 – 64 laps
3 18 Eugène Chaboud – Delahaye 135S – 61 laps
4 32 Georges Grignard – Delahaye 135S – 59 laps
5  8 Arialdo Ruggeri/Franco Cortese – Maserati 4CL – 58 laps
6  2 Louis Chiron – Talbot-Lago T26 – 58 laps
7 36 Maurice Varet – Alfa Romeo 8C-2300 – 55 laps
8 34 Charles Pozzi – Delahaye 135 S – 51 laps
9 26 Fernand Bianchi – Bugatti 51 A – 48 laps
10 20 Henri Louveau – Maserati 6 CM – 44 laps
Fastest Lap: Raymond Sommer (Alfa Romeo 308), 1:44.8, 110.40 kph
Pole Position: Luigi Villoresi (Maserati 4CL), 1:45.0
Did Not Finish:
22 Pierre Levegh – Talbot 150C – 41 laps/Rear axle
14 Maurice Trintignant – Bugatti 35C/51     30 laps/Ignition
16 Robert Mazaud – Maserati 4Cl – 22 laps/Magneto
12 Henri Trillaud – Delahaye 135S – 20 laps/Connecting rod
40 Harry Schell – Maserati 6 CM – 20 laps/Crash
28 "Raph" – Maserati 4 CL – 15 laps
24 Marcel Balsa – Talbot 150C – 15 laps
6 Philippe Étancelin – Maserati 6 CM – 8 laps/Magneto
38 Roger Deho – Maserati 6 CM – 5 laps
42 Franco Cortese – Maserati 4 CL – 0 laps/Supercharger,
Did Not Start:
30 Discoride Lanza – Maserati 4CL
44 Paul Friderich – Delahaye 155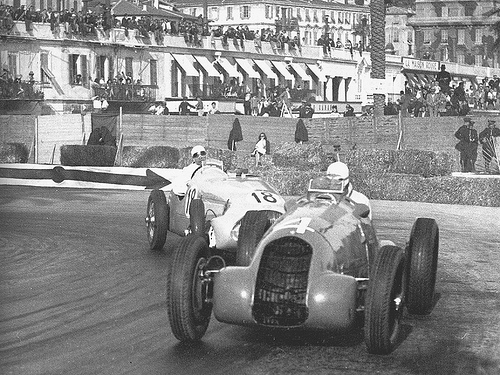 This article and its contents are protected by copyright, and may only be republished with a credit and link back to Silodrome.com - ©2020