SR-71 Blackbird Cutaway
Reading time: about 1 minute.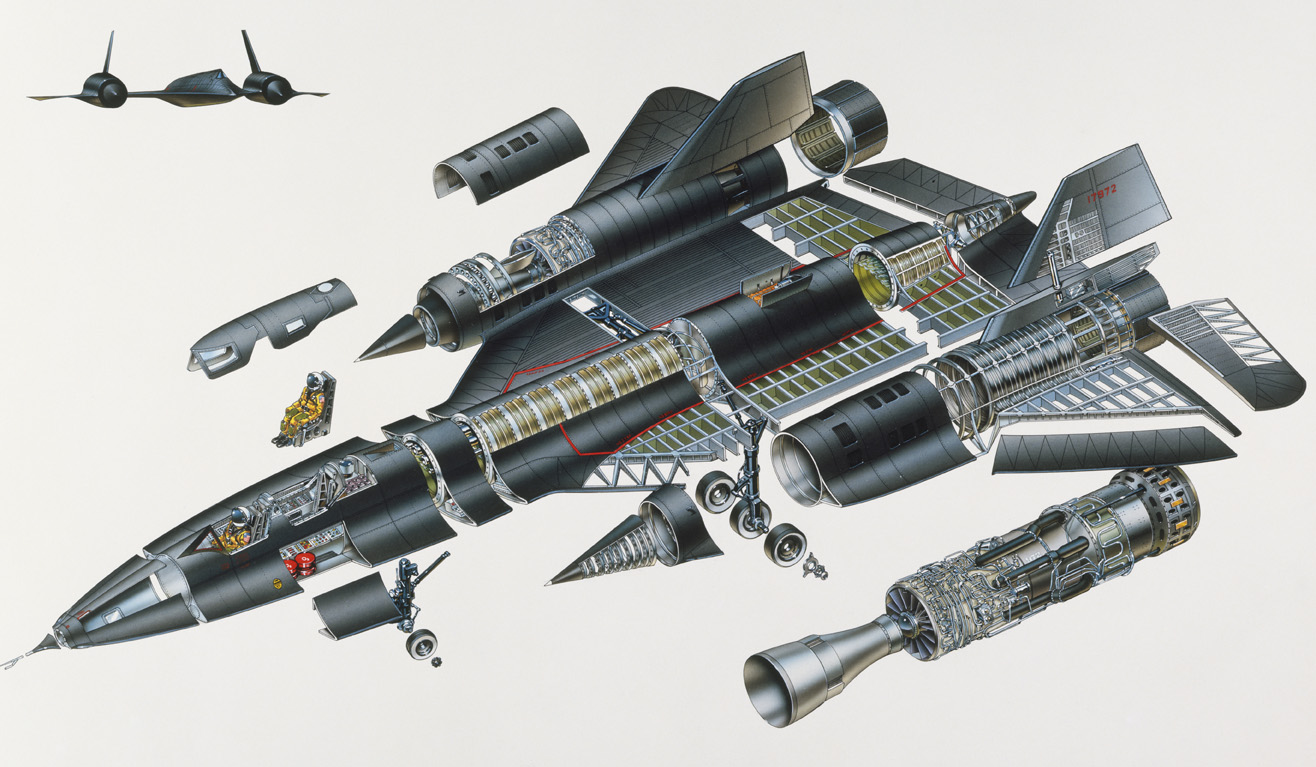 The SR-71 Blackbird is a testament to what some men can achieve with a slide rule and a piece of chalk. The Mach 3 long-range reconnaissance aircraft was developed long before CAD software and supercomputers, hell, even the game Pong would have been futuristic back in 1964 when the plane was built by Lockheed Martin's infamous "Skunkworks" division.
Over 85% of the Blackbird was made from titanium and the top speed was such that when a surface to air missile launch was detected, the SR-71 would simply accelerate and outrun the missile using pure speed. There isn't a red blooded male alive who doesn't think that that is the coolest thing they've ever heard.
Click that image above for the high-resolution version.
This article and its contents are protected by copyright, and may only be republished with a credit and link back to Silodrome.com - ©2019