Pilot Motorcycle Helmet by Blauer
Reading time: about 1 minute.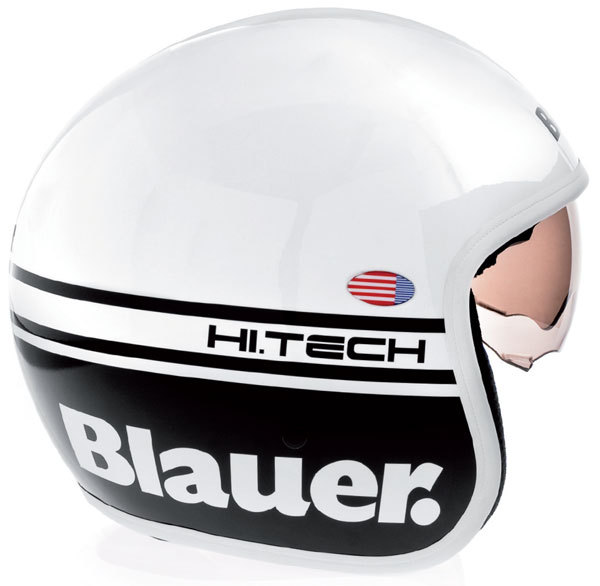 Blauer is an interesting company, they produce "technical garments" for special elements of US Law Enforcement and the US Military (including the Navy Seals). This helmet is a new design from the company, it's made from a proprietary blend of Dyneema-Carbon-Aramidic and epoxy resin, it has a built in flip down visor and a removable, washable lining.
The retro design combined with state-of-the-art materials makes this lid stand out, it also comes in a range of colours from bright orange to luminous purple, personally I'd go for white or black. Two colours that never seem to go out of style.
The full range of Blauer helmets are available now from FC Moto. This model, the Pilot White, costs €229.00.