Moto Nap
Reading time: less than a minute.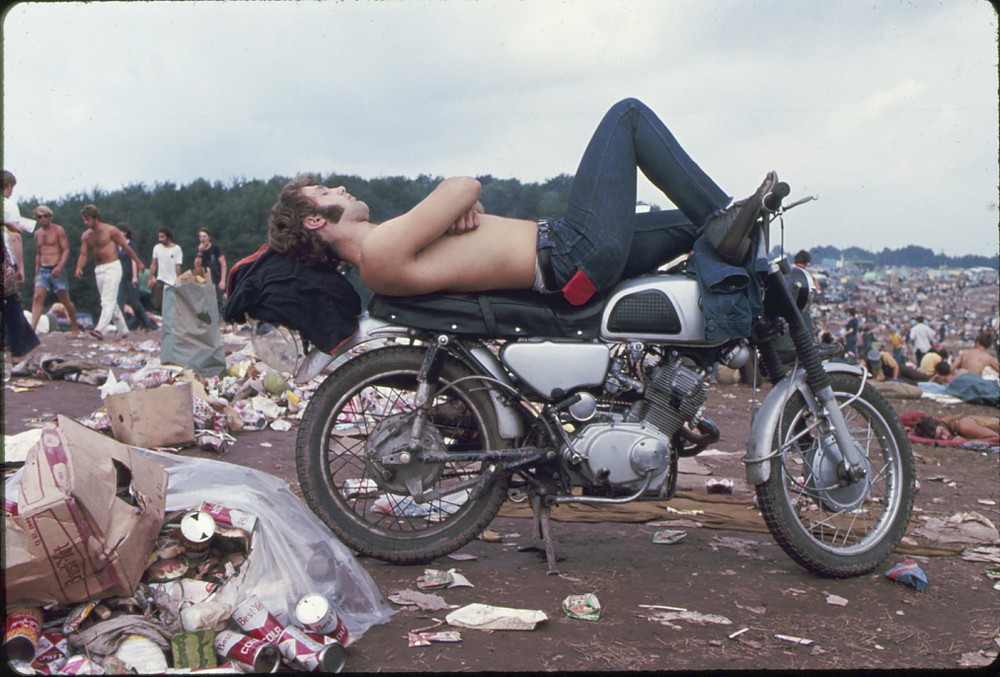 Sometimes a Winnebago is just too passé. I'm fairly sure this was snapped at a music festival in the mid to late 60's, I love the way he has balanced the helmet on the rear brake light in order to use it as a pillow.
If this looks a little too uncomfortable for you, check out the far more civilised Ténéré Expedition Tent here.