Kristian van Hornsleth "Kill Me Fast" Ducati Collection
Reading time: about 1 minute.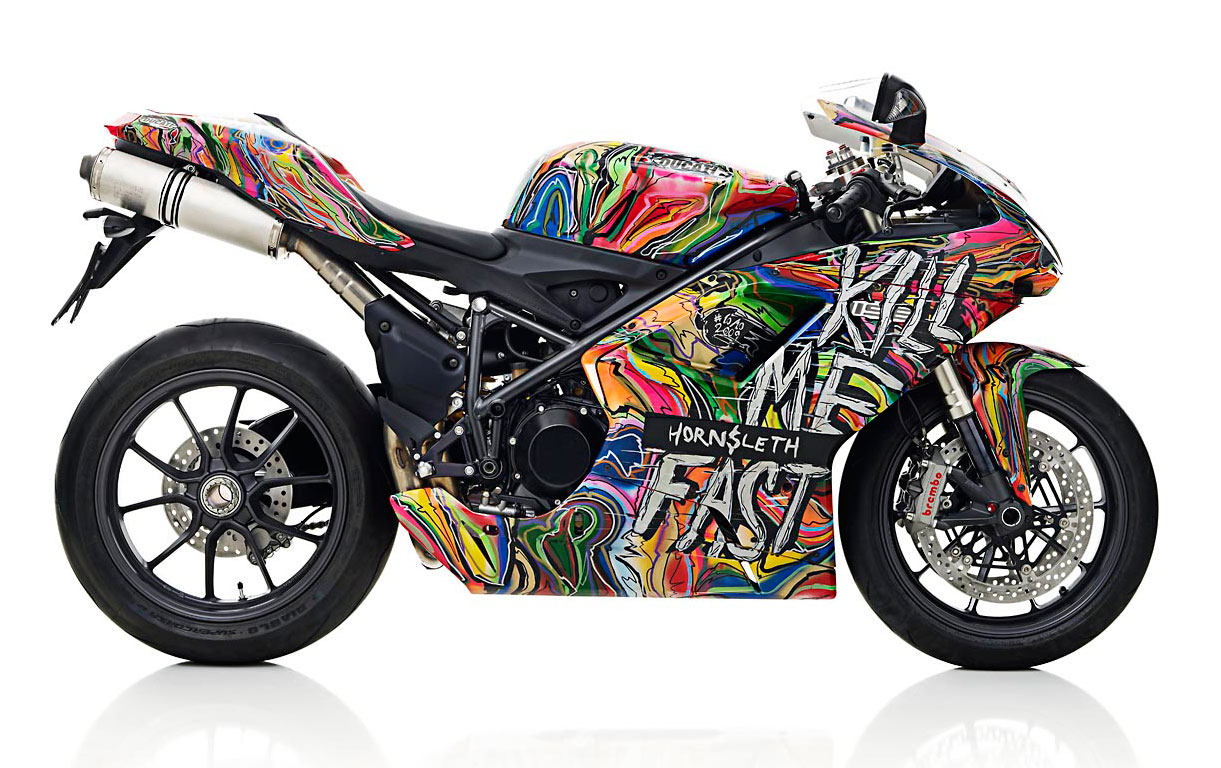 I'm not what you would call a fan of most modern art. Banksy is the only living artist who springs to mind that I like and I'm reticent to admit that in the post-Exit Through the Gift Shop
days when everyone seems to have leaped a little too enthusiastically onto the bandwagon.
This series of 10 Ducatis has been acquired and painted by modern artist Kristian van Hornsleth, he says "The painted lines and forms interacts in a 'futilistic' attempt to investigate and challenge the given logic of the Ducati's design." which I can appreciate, the only drawback to me is the name of the exhibit.
You see to me, motorcycles are about living, not dying. Sure you can die riding a motorcycle but people don't ride them to die, they ride them to feel alive. On a bike, on a good day and on a good road you can literally feel life.
As the old saying goes, everybody dies but not everybody lives.
Check out the artists site here.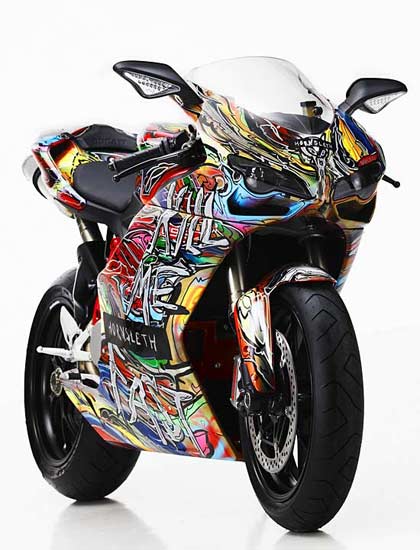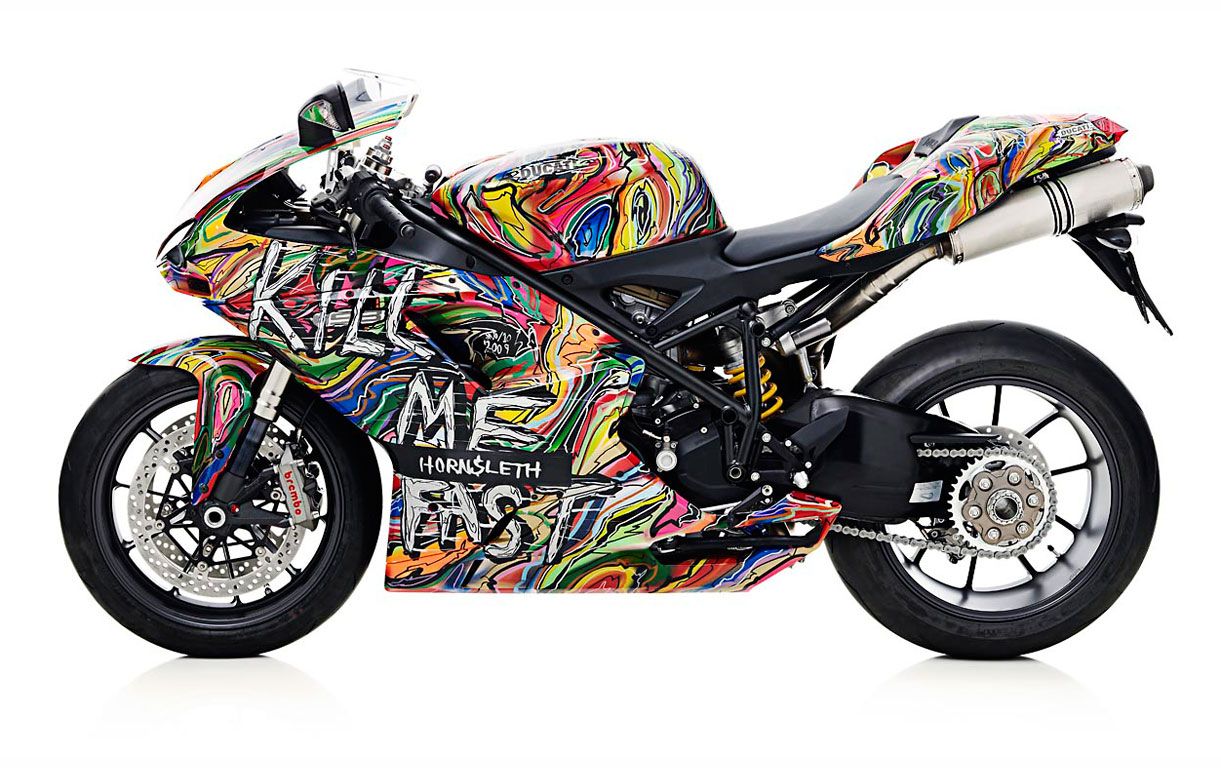 This article and its contents are protected by copyright, and may only be republished with a credit and link back to Silodrome.com - ©2019