Kenny Roberts vs Barry Sheene
Reading time: about 1 minute.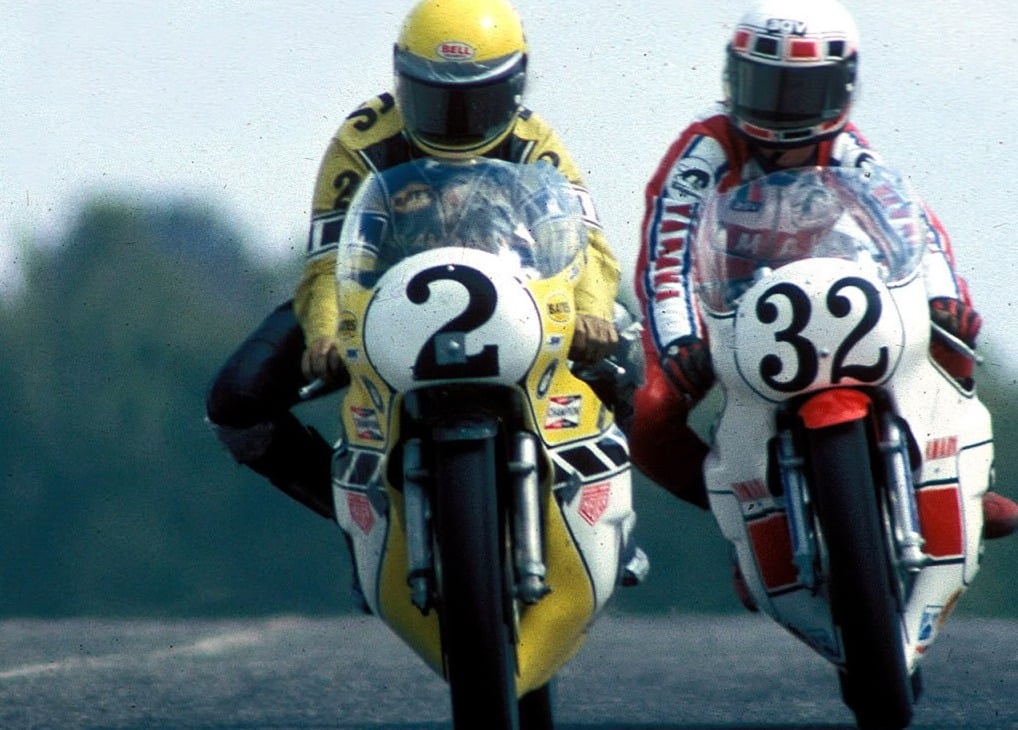 1979 British Grand Prix. Kenny Roberts vs Barry Sheene. Battle royale. The race would go down in history as one of the best, if not the best outright, race of the 1970s. To this day the race is argued over in bars around the world, no fan of modern superbike racing is a real fan until they've seen this race. Twice.
Kenny Roberts suffered a blown seal a matter of seconds before the race was due to begin, a mechanic helped him to get it fixed in time but it left his gloves covered in oil, causing them to slip a little on the throttle during the race. Sheenes's massive wheelie off the start line is now legendary as are the waves exchanged between the two riders as they swap the lead back and forth.
This video is a 6 minute collection of highlights from the race, almost as good as the racing is the incredibly excited British commentator who, by the sounds of it, nearly gave himself an aneurysm out of sheer excitement as the race unfolded.
This article and its contents are protected by copyright, and may only be republished with a credit and link back to Silodrome.com - ©2019