John Surtees Getting His Knee Down
Reading time: less than a minute.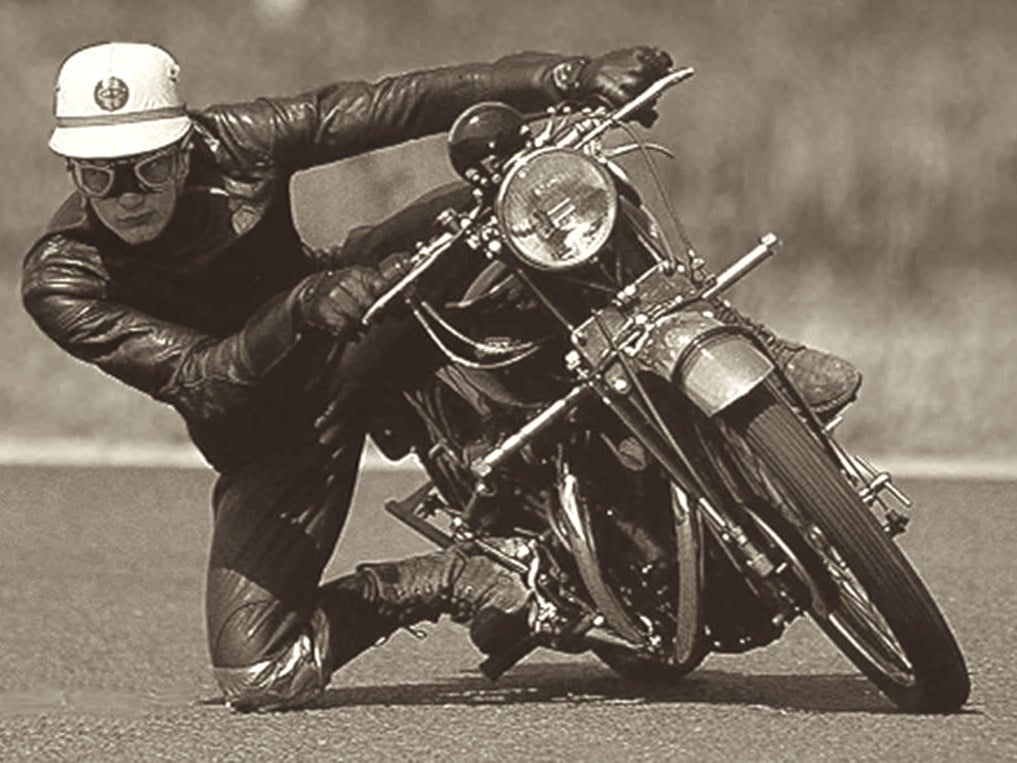 John Surtees is quite easily one of the greatest racers of all time, he won 7 world motorcycle racing championships, a Formula 1 world championship and a North American Can-Am Championship for sports cars.
He remains the only man to ever win a world championship on both 2 and 4 wheels, a remarkable feat that's unlikely to be matched anytime soon.
This is John at the age of 15 riding his fathers Vincent Black Lightning, if you'd like to read more about John Surtees, click here.