Jacky Ickx Getting It Sideways
Reading time: less than a minute.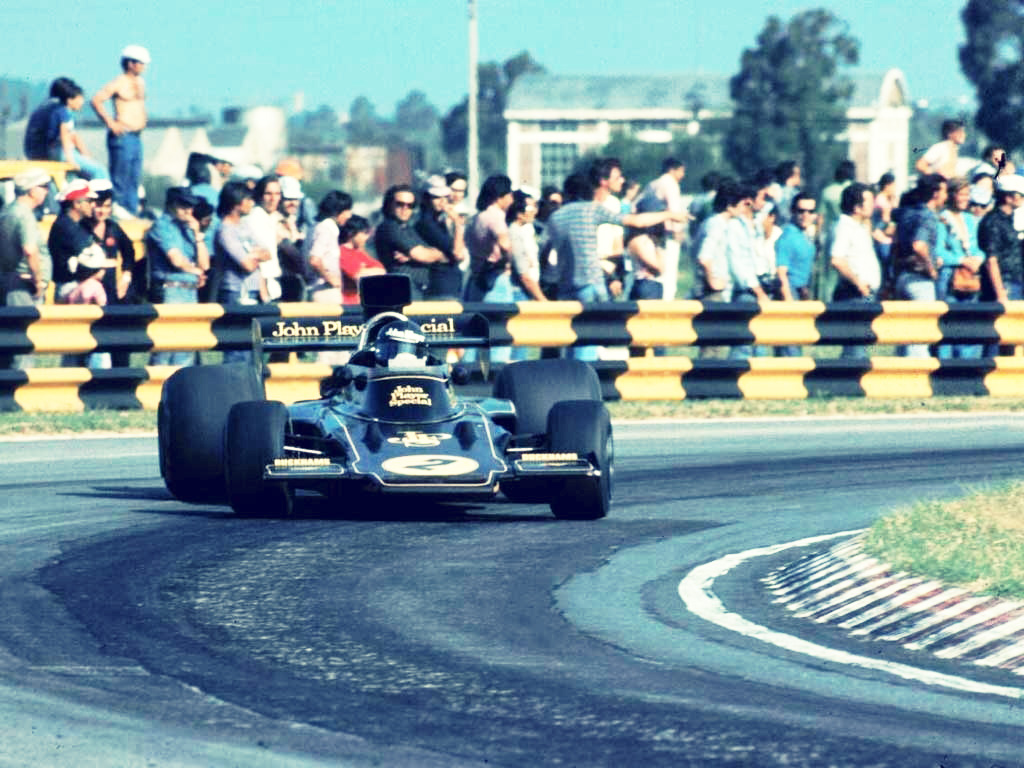 There's something deeply magical about Formula 1 in the days when the study of aerodynamics was still very much a science-in-progress. This is Jacky Ickx at the 1974 Argentinian Grand Prix getting his Lotus very, very sideways. Sadly he retired a few laps later when his clutch gave up the ghost and blew itself to pieces.
Click the photograph for the high resolution version.