Jackie Stewart
Reading time: less than a minute.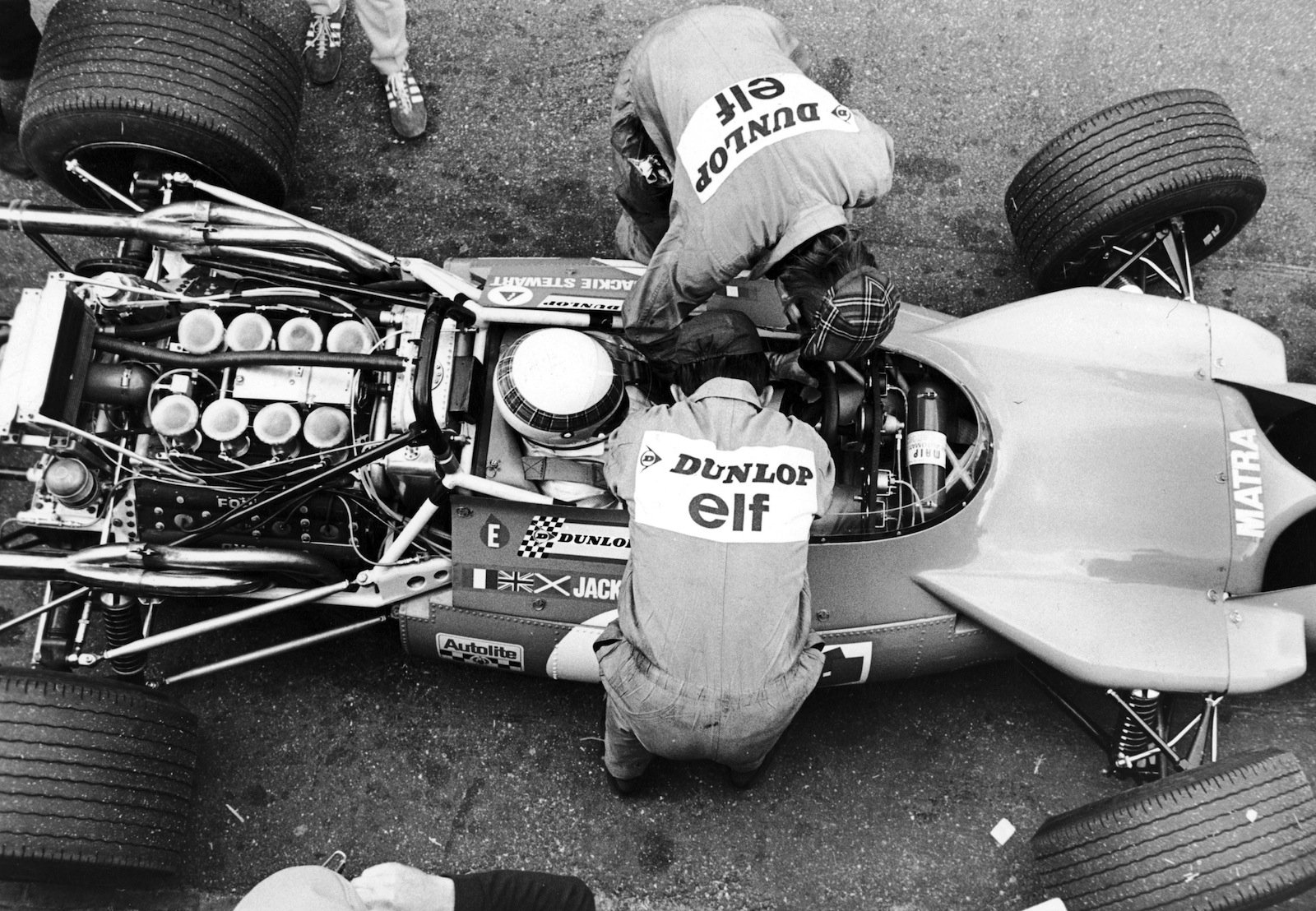 This is a 1600 pixel wide wallpaper of Jackie Stewart, looking over his car it's astonishing how much has changed over the decades. If I had my way I think I'd go back to having exposed engines. They just look perfect.
Click the image and then click it again for the full sized version.