Gilera Girl
Reading time: less than a minute.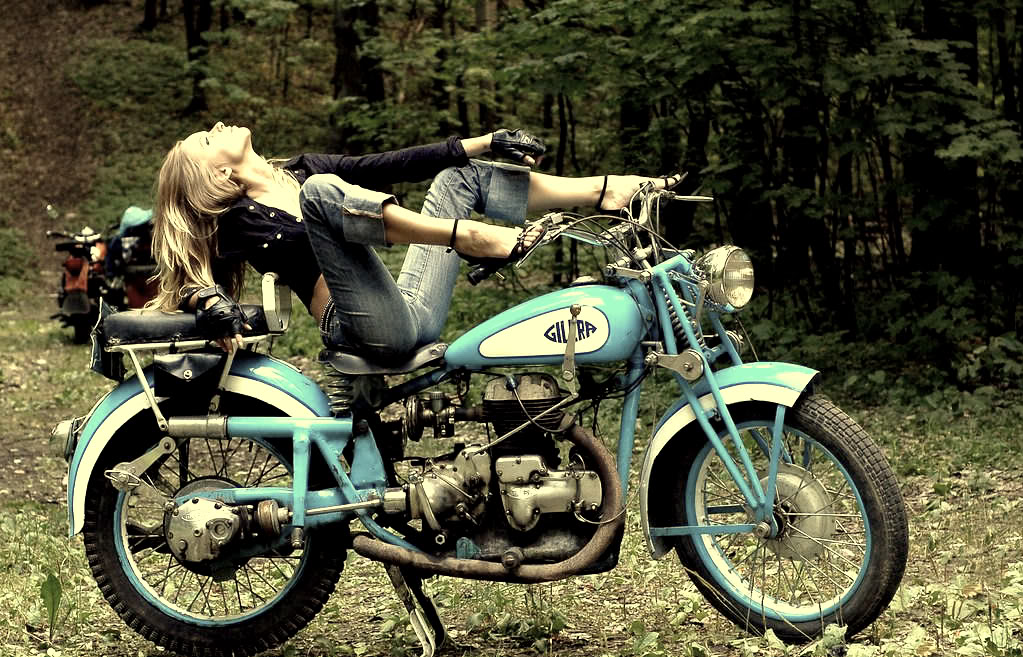 I'm featuring this photograph for 2 reasons, reason 1 is self-evident and reason 2 is the rear suspension on that Gilera. I haven't come across it before and was hoping that our regular readers might know more about it than me. It's an interesting bike from a design standpoint with a right hand side suicide shifter, unusual rear springs and a shaft drive. If you know what it is, let us all know below!
Hit "Like" on our Facebook Page here and we'll deliver great stuff like this to your newsfeed everyday!