The Ferrari 212 Export Touring Barchetta
Reading time: about 1 minute.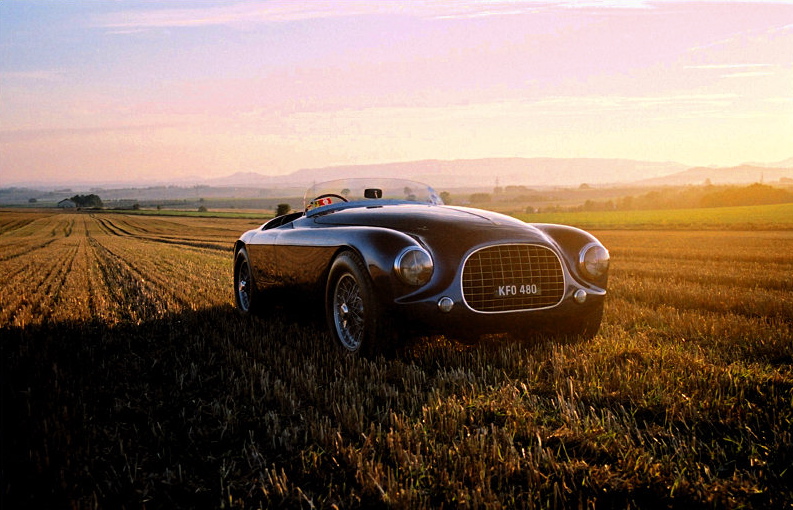 In 1951 Ferrari designed and built 28 of these stunning motorcars, dubbed the "Ferrari 212 Export Touring Barchetta" the car was used almost exclusively for auto racing, a field in which it saw significant successes throughout the 1950's.
The standard 212 came equipped with a 2.6 litre, single overhead cam v12 capable of 150hp. Most of them were modified to accept 3 Weber carburettors (in place of the factory fitted single), this along with a few other engine mods saw the car producing 175hp, this is the trim it was raced in almost exclusively (the car in the picture above is a triple Weber, as many of you will already have noticed).
In 1951 the Ferrari 212 Export Touring Barchetta took the first 3 places in the Tour de France automobile racing event and then went on to win the Giro di Sicilia and the Giro di Toscana auto races, thus cementing it's place in Ferrari's long list of successful race cars.
Today the surviving 212s command predictably significant sums of money when changing hands and the car is widely considered to be one of the most collectable vintage cars of the 1950's.