Evel Knievel
Reading time: about 1 minute.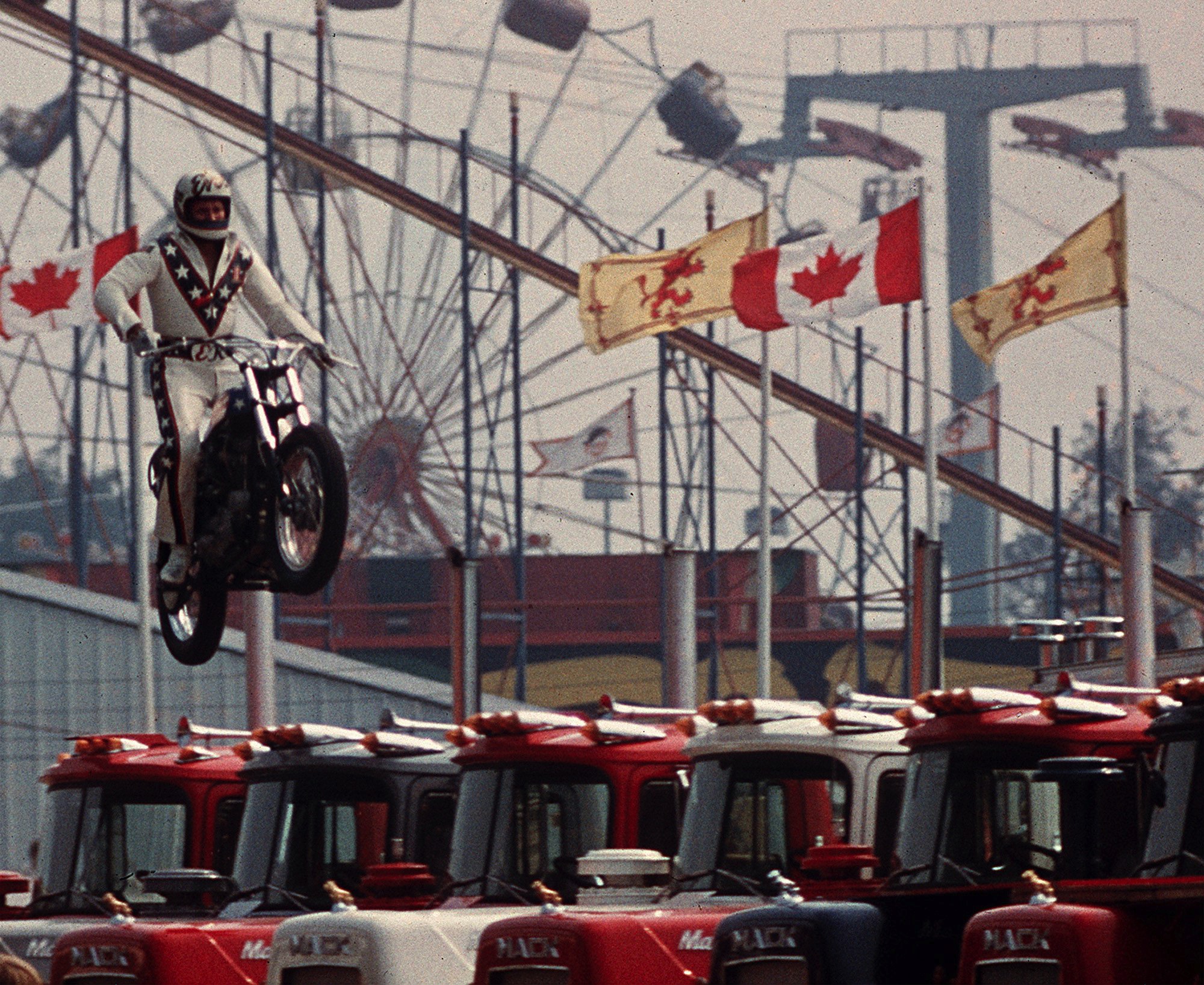 It's unlikely we'll ever see another dare-devil like Evel Knievel, there was something about the era as well as the man that combined to create a character larger than life and far bigger than any single stunt.
This image is 2000 x 1636 pixels in size, making it a hell of a cool desktop wallpaper – just click it to see the full scale version.
Daredevil motorcycle rider Evel Knievel sails over 13 Mack trucks in front of the Canadian National Exhibition Grandstand in Toronto on Aug. 20, 1974. It was his last stunt before the infamous Snake River Canyon jump.
Image courtesy of the Toronto Star.