2014 Indian Chief Classic
Reading time: about 2 minutes.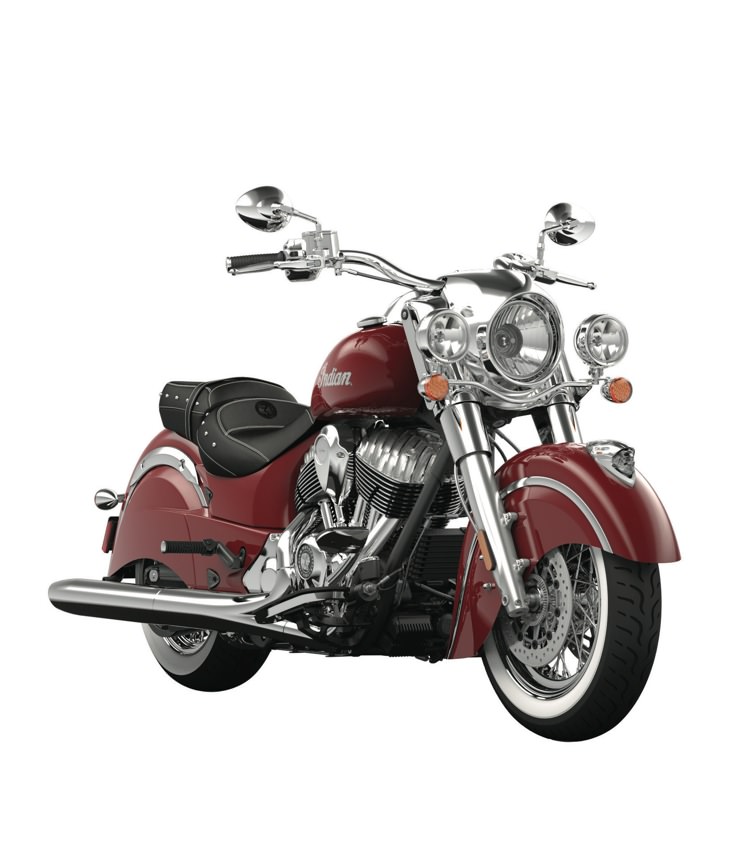 Last month a significant milestone passed in the world of motorcycling – Indian Motorcycle began shipping bikes to customers, offering a choice in the American-made cruiser market not seen in any significant way since 1953. 3 new models are being offered for sale, the Indian Chief Classic, the Indian Chief Vintage and the Indian Chieftan and they're all aimed squarely at the kind of people who are looking for something a little less mainstream than the competition.
Each of the new Indian's are powered by a 111 cubic inch (1,811cc) V-twin called the Thunder Stroke™ 111 – it's an all new fuel-injected engine capable of generating 119ft-lbs of torque at the rear wheel. Somewhat impressively the new models all come with ABS as standard as well as a cast-aluminium frame, keyless start, cruise control, leather seats and a digital speedometer that also displays everything from ambient air temperature to fuel range.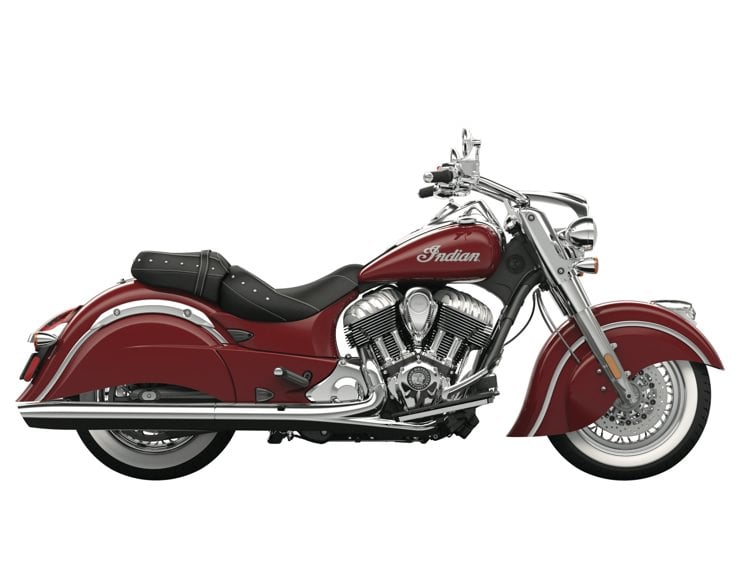 The model you see here is the 2014 Indian Chief Classic, it's the lightest and cheapest of the 3 and it's also the model most likely to be picked up by customisers looking to create something akin to a modern interpretation of the classic Indian Scout, Chout and maybe even a board-tracker or two if we're lucky.
It's not hard to see that Indian have chosen to stick with a tried and tested design philosophy with the new Chief Classic – these aren't bikes that'll be updated every year with new plastic fairings and flashy graphics, they're bikes that are designed to be kept by their owners as heirlooms rather than traded in every few years.
With a base MSRP in the same region as the Harley-Davidson tourers you can expect to see a number of these new Indians on the road over the coming months – if you'd like to see more you can click here to visit Indian Motorcycle.