Honda CB750 by 7Seven Customs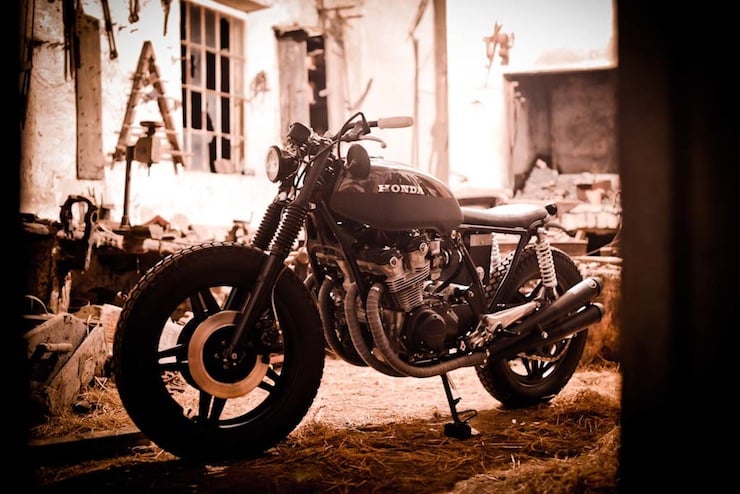 7Seven Customs is a small one-man custom motorcycle garage based in the unlikely location of Slovenia, it's run by the jovial Andraž Kopitar who started customising bikes because… well I'll let him tell you in his own words;
"I customize motorcycles and bicycles. I love working in my garage and on my bikes. I know it sounds crazy, but I just love to be in there, listen to music, feeling good and doing something I really like. Thats all."
The Honda CB750 is possibly the most common starting point for vintage customs (certainly outside of America) and this bike is no different – it started life as a 1983 CB750K.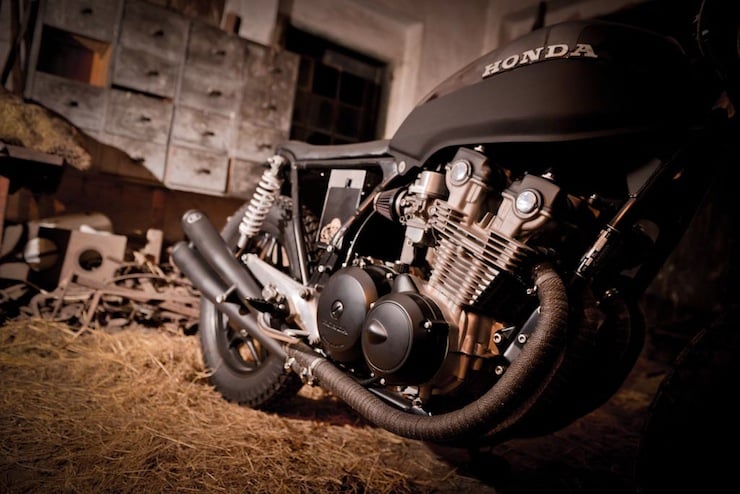 When Andraž acquired the bike he stripped it back and carefully rebuilt the engine, then began the project by adding K&N air filters, a Dynojet stage3 kit, Firestone ANS tires front and back, Renthal MX handlebars, vintage grips, a Racing Company speedometer, a custom seat, graphite heat wrap, a new front light, new shock absorbers and a custom battery box. As you've probably realised, Andraž is thorough.
If you'd like to see some of the other work to roll out of the 7Seven Customs garage you can click here to visit their website, or here to check out their Facebook Page.