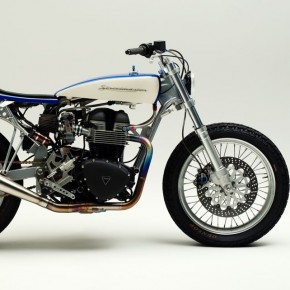 This is the Streetmaster by Champions Moto, it's a flat-tracker-extraordinaire and I'm yet to show it to anyone without having them instantly ask me what it is and how they can either buy it or build one just like it.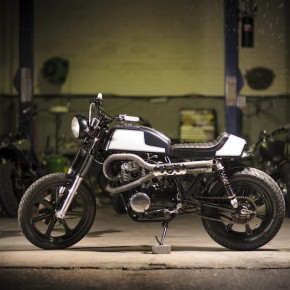 Brett over at Hand Made Vintage Customs has a knack for building refreshingly unusual custom motorcycles, this bike is based on a 1980 Yamaha XS400 and it's a hybrid of both scrambler and tracker schools of motorcycle engineering.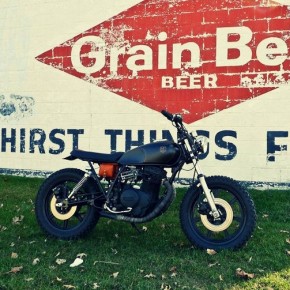 The Yamaha XS400 is a hell of a motorcycle, it was first released in 1977 and it came pre-fitted with luxuries like adjustable rear shock absorbers, self-cancelling turn signals and an automatic petcock.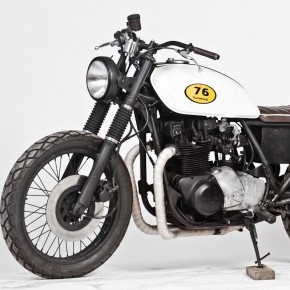 This Kawasaki KZ750B street tracker is the latest creation from the talented team at 76Hundred, it's based on a 1979 model with the standard parallel twin, 745cc OHC air-cooled engine producing 55hp.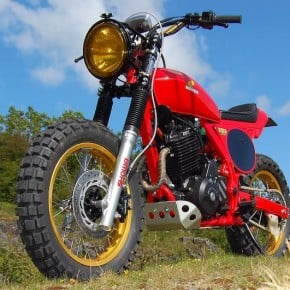 This rather unique Honda Dominator NX650 represents a design direction that myself and many others wish companies like Honda would embrace for mainstream use.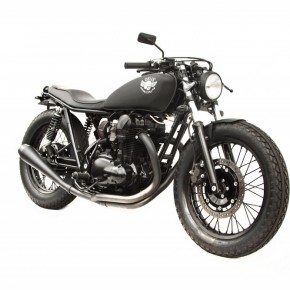 Le Gicleur Noire is French for "always bet on black", it's also the (rather fitting) name chosen by Deus Ex Machina for this, their beautiful new Kawasaki W650 custom.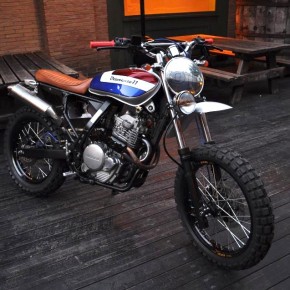 This Honda Dominator NX is a new addition to the list, the 650cc single cylinder base model has a loyal fan-base around the world, the bike is famous for it's reliability and it's capability to quite literally climb mountains.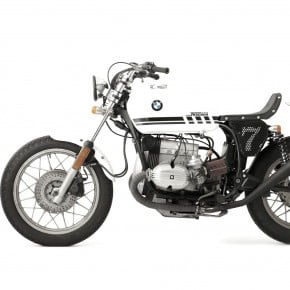 I have a deep love and long standing respect for BMW motorcycles. I've never actually owned one, but I'll get around to picking one up someday. In the meantime, I'll make do with ogling other people's Beemers.
The Triumph T120 is a veritable beast of a motorcycle, the model was originally introduced back in 1959 and saw a remarkable lifespan of 16 years and innumerable model iterations.
Iron & Resin have organised a series of races at the Ventura Raceway in California in April, May, June, September and November, the part that piqued my interest was the fact that the race is vehicle class: anything.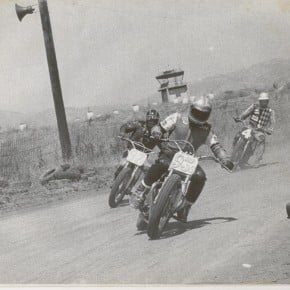 There's something about classic flat tracker motorcycles that makes me deeply happy, the chap in this photograph in the lead is wearing the coolest boots, jacket and helmet I've seen in a long while.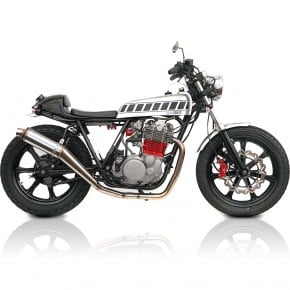 Deus chose the 007 moniker for this, their bored out 542cc SR400, and it isn't hard to see why. This is a very menacing, very big bellied Japanese chap.